Click here for near real time production for Agralite's Community Solar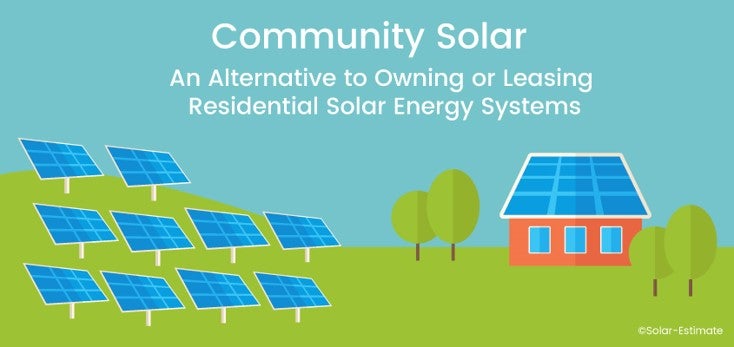 What is Community Solar? The Agralite Community Solar project allows members to purchase a portion of the output of the kilowatt hours generated from a centrally located photovoltaic system.
How does it work? Solar panels are installed at the Agralite headquarters. Members purchase a share or multiple shares of the system production. Members are then credited on their monthly bill based on their portion of the system production. Participants do not own any of the panels or infrastructure.
What are the benefits?
Nothing is installed on your home or property. You have nothing to maintain.
You have the opportunity to directly invest in a renewable energy project and receive credit from it on your monthly bill.
You choose your level of participation. 
There is no interconnection process. 
Cooperative Solar Details
The solar array will be a 20kW solar array with 56 panels.
Members can purchase as many panels as they want.
Total energy produced will be divided by total number of panels.
A panel will produce approximately 483 kWh's a year.
Members receive an energy credit on their bill each month. 
What is the cost?
$913.25 per panel.
If I do not purchase now, can I buy later?
Yes you can, provided we have panels available. 
What happens if I don't consume all of the energy?
Excess energy will be credited to your account and will carry over. At the end of each calendar year they will reset. 
Is there a limit on how many panels I can purchase?
You can buy as little as one panel or as many as you wish. There are no limits. 
What if I move?
You can transfer/assign or donate the panel output to another member, friend, family member, or organization that is a member of Agralite. 
What does the cost cover?
Agralite takes care of maintenance, insurance, and all other requirements throughout the term of the agreement. If the equipment should fail, Agralite will bring the equipment back to working order as quickly as is reasonably possible. 
If interested, please complete this form and return it to Agralite.